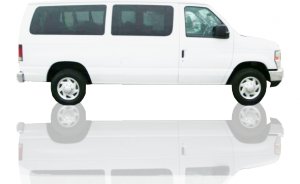 Sober Driving Service in Stafford Township Area, New Jersey
Having a great night out with your friends should not end with anyone getting behind the wheel after a night of drinking. Not only is it a danger to the person driving and everyone in the vehicle along with them, it is illegal and puts every other driver on the road at risk, too. Instead of getting behind the wheel after a night out, there is a fast, easy solution in the Stafford Township area, Dial-A-Ride from Fast Car Service. Within minutes of making a phone call,you can have a professional driver at your home, a party, or any other location throughout the Stafford Township area that can safely transport anyone back to their home or dorms.
We provide sober driving services in the following Stafford Township areas:
Galloway Township, NJ
Pomona, NJ
Atlantic City, NJ
Ventnor City, NJ
Margate, NJ
Longport, NJ
Somers Point, NJ
EHT, NJ
Mays Landing, NJ
Northfield, NJ
Linwood, NJ
Pleasantville, NJ
Here's what you need to know:
Get Picked Up In Minutes
If you have had too much to drink and are ready to go, you don't need to spend hours trying to find a place to get an expensive taxi or wait for a cab to come pick you up. With Fast Car Service's Dial-A-Ride, you can have someone at your location within 18 minutes (often times even quicker) to take home each and every guest.
Available Anytime
You shouldn't have to put a time limit on your fun just because you aren't if you can get a ride or not. No matter how late (or early) you stay out, Fast Car Service's Dial-A-Ride sober driving service is simply a phone call away. A professional driver will be available to pick you up no matter what day it is or what time of night. We operate 24 hours per day, 7 days per week, on all holidays and weekends so you know that you will always have a ride home after a fun night out.
Safe Pickups for Any Occasion
All of the drivers of Dial-A-Ride from Fast Car Service have undergone extensive background checks to ensure everyone's safety and security, and we are not just a great choice for students looking to get back to their dorms or bachelor party goers trying to get home. We are available for pickups of any kind throughout the Stafford Township in New Jersey area and we even offer airport pickups and drop offs.
If you are ever in need of a fast car service, give Dial-A-Ride from Fast Car Service a call at 609-487-0500 and we will have a professional, courteous driver available to pick up you and all of your guests within just a few minutes.